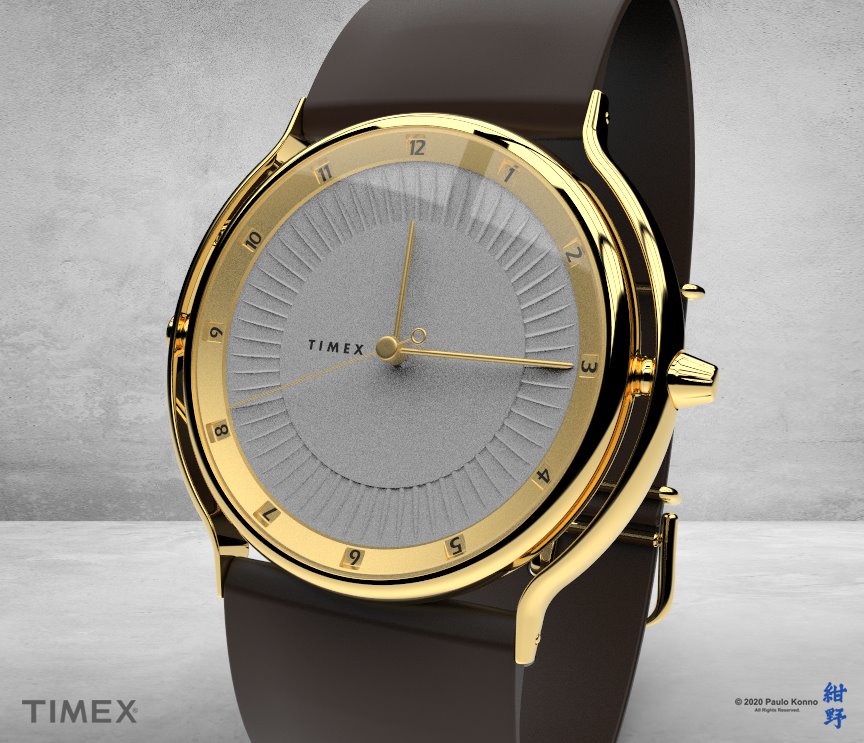 Timepiece for Timex in polished gold and synthetic leather.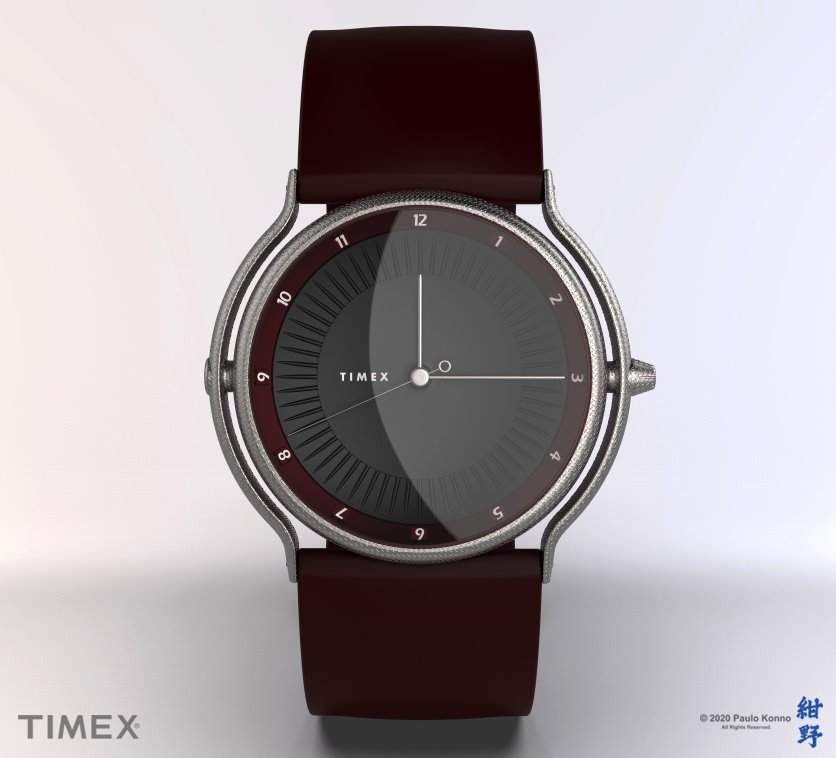 Timepiece for Timex in patterned/brushed silver and synthetic leather.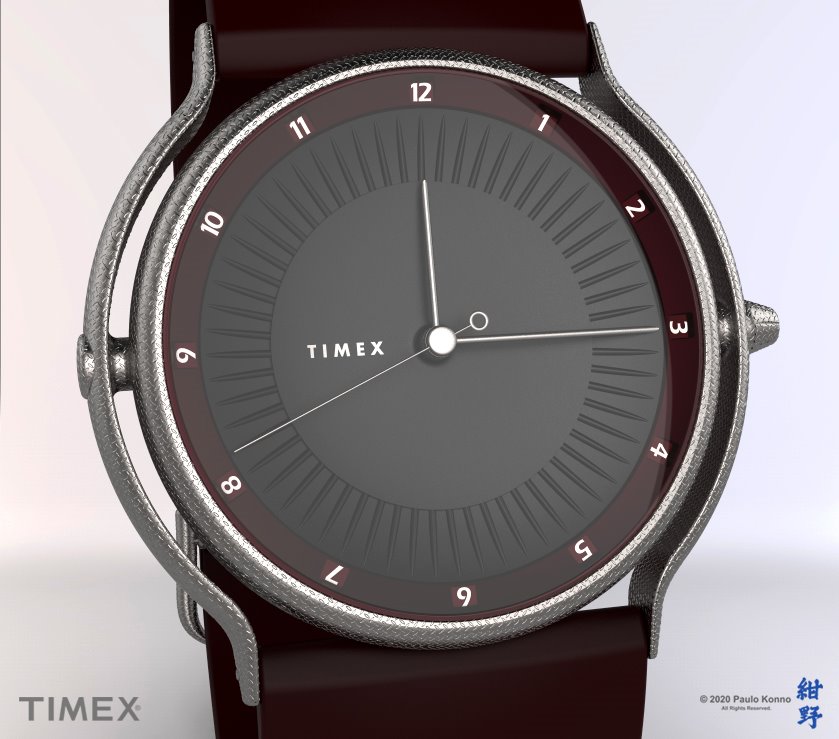 This design is aesthetically unique due to the arcs that encompass the case and hold the straps in place. They are attached to the case by the light button and crown channels, and printed out as a whole.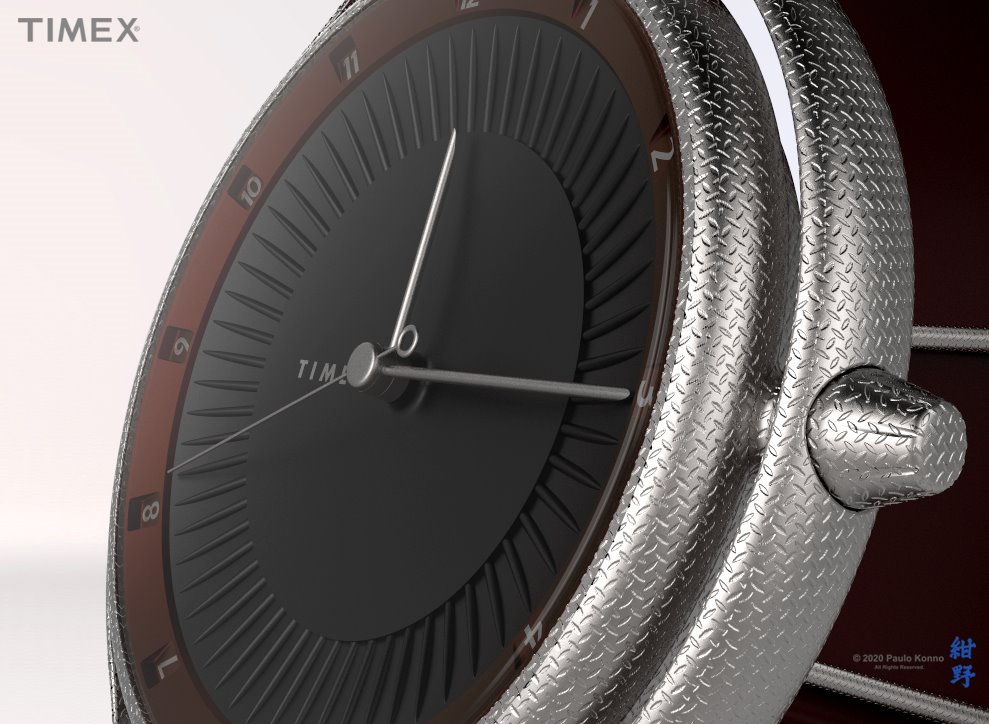 A tridimensional pattern was applied to the silver parts adding an extra level of refinement to the watch.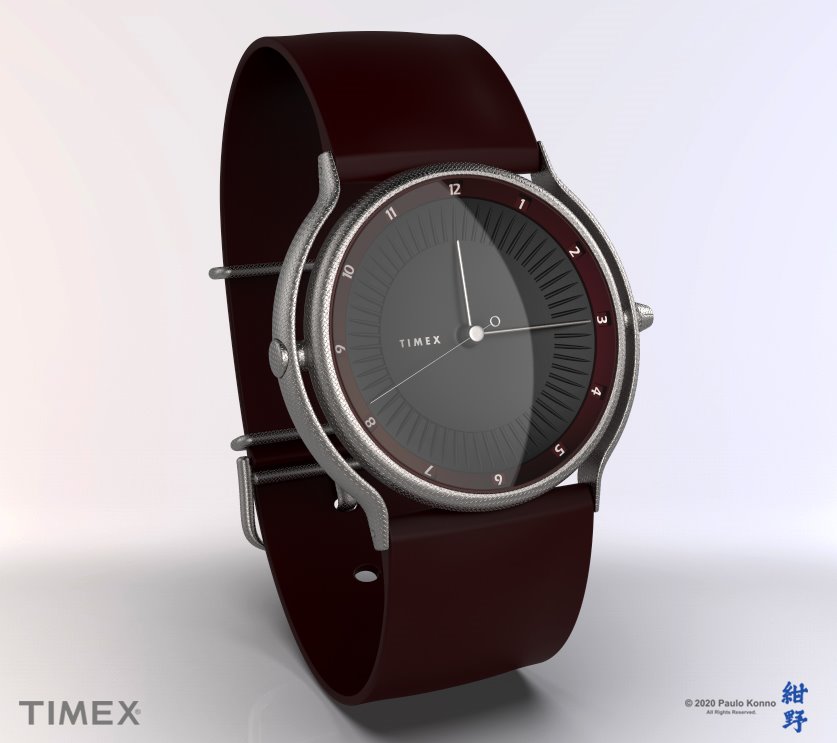 The tridimensional dial shows a graphical representation of the sun and its rays, sixty to be exact. The whole appealing design elevates the brand with unique and refined features.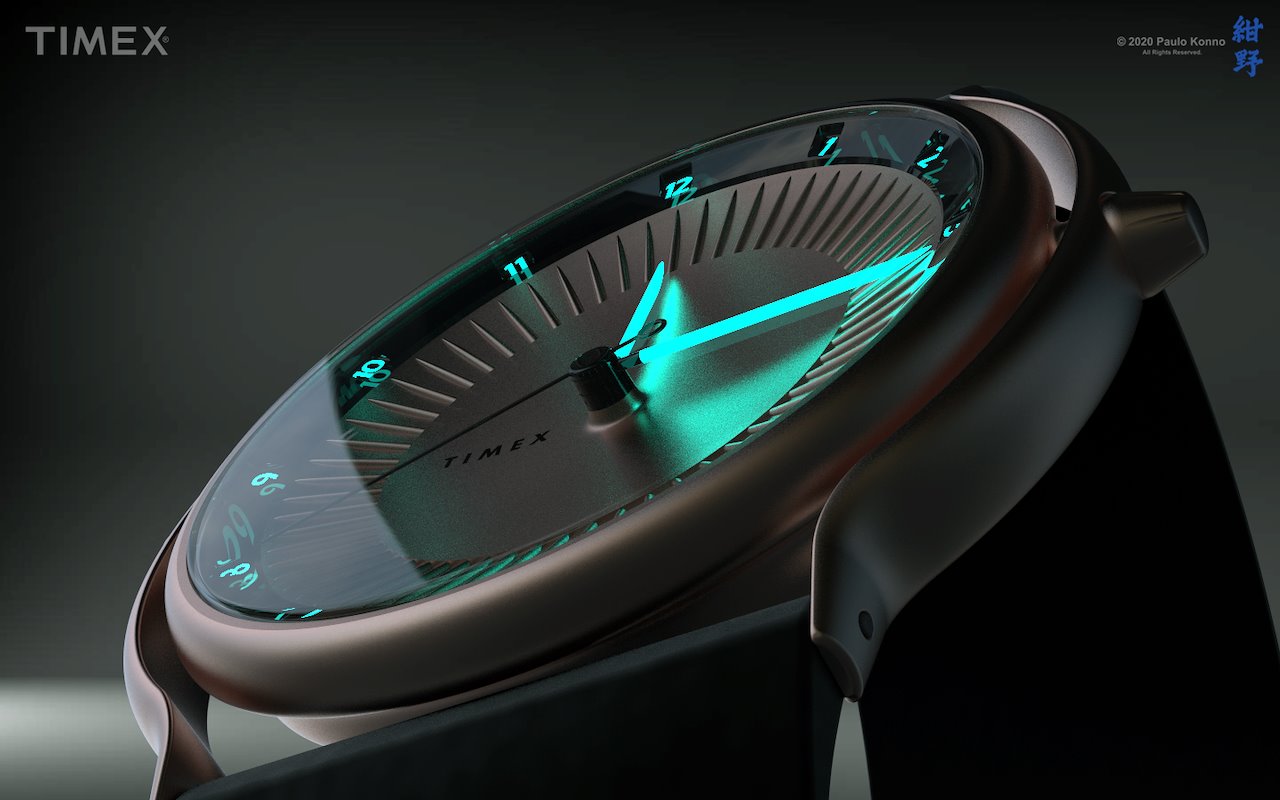 Numbers and pointers are lit "ice blue" using the Superluminova technology combined with Lumilor (electroluminescent coating) system.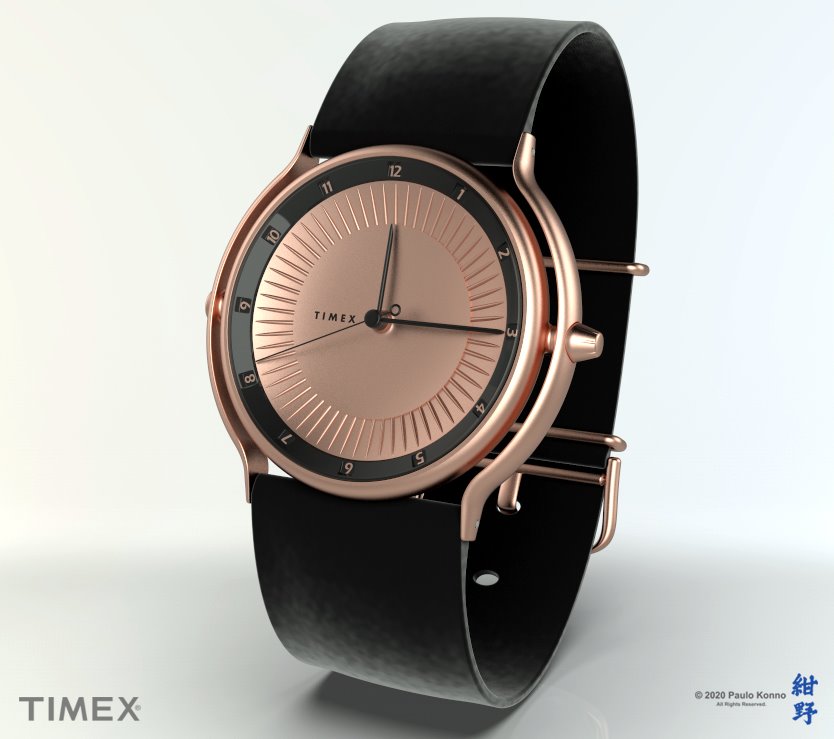 Timepiece for Timex in brushed copper and synthetic velvet.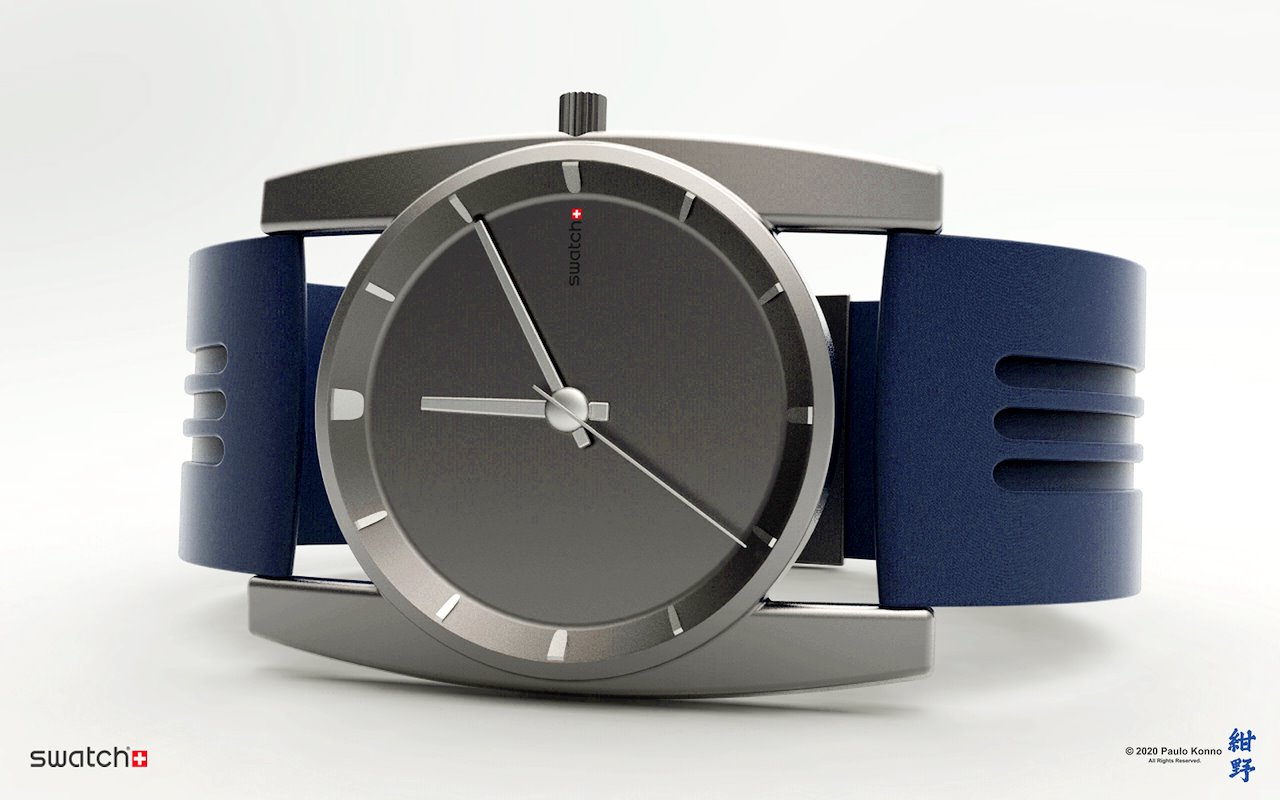 Timepiece for Swatch in brushed stainless steel and premium colored silicone.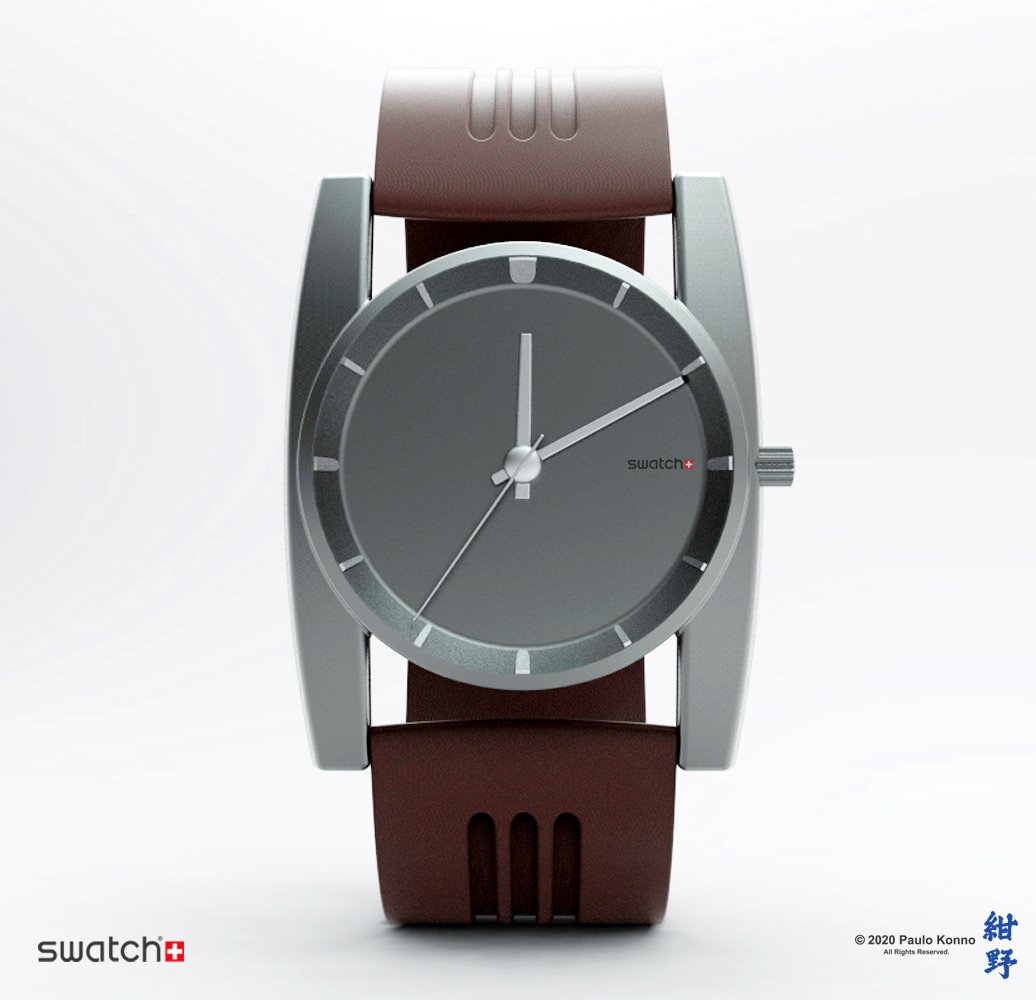 This design is a bold move for Swatch from its commonly classic look and feel. It explores a new and unique aesthetic language while keeping the simplicity of forms and the architectural balance between them. It can certainly be the timepiece for the ones looking for refinement and quality with a casually modern appeal.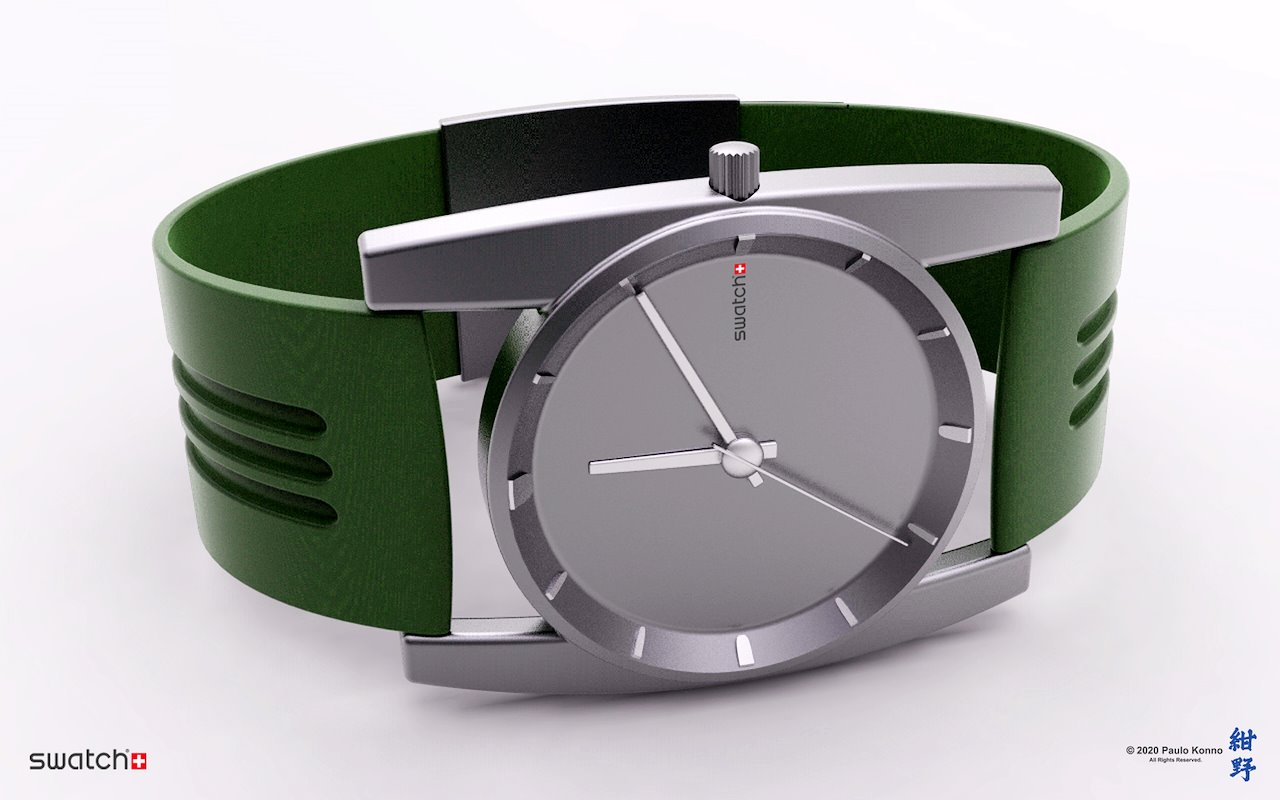 This watch has a sapphire crystal with an anti-reflective coating. Its pointers and hour markers are in brushed silver, and the earthly tone colors of the straps keep the casual identity of the brand.